About Michelle….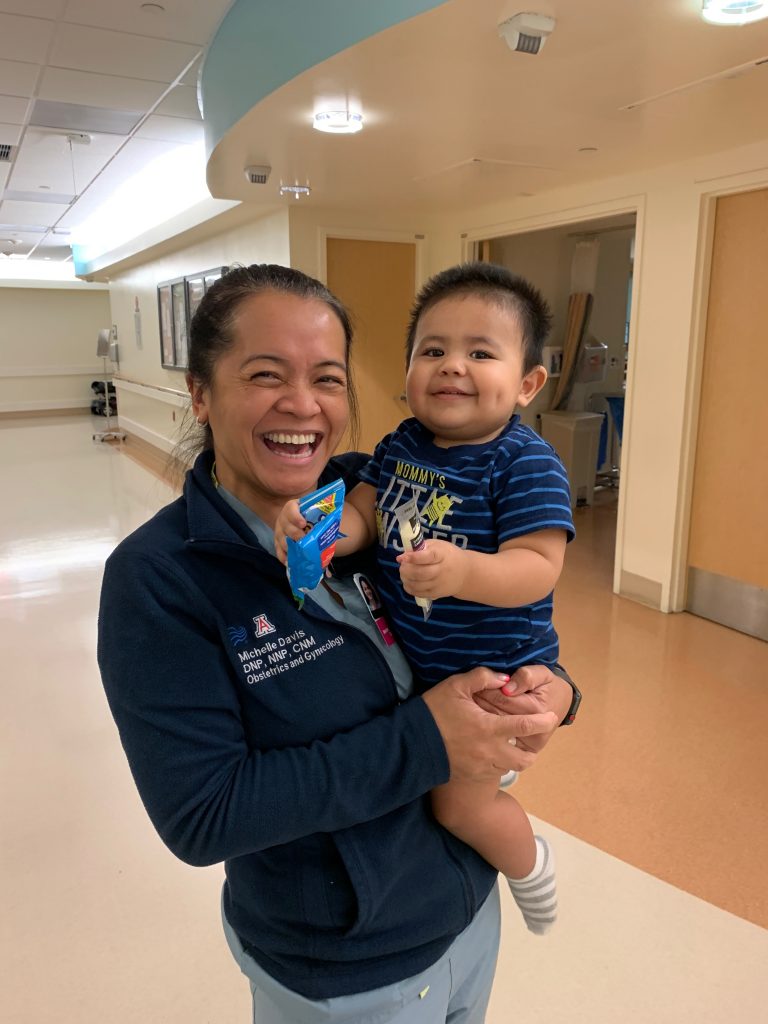 Michelle is originally from Southern California, she blends her vast "knowledge from experience" with her educational background to provide her patients with consistent, experienced midwifery care. Michelle's work with diverse populations as well as her experiences as a parent of teenagers brings forth an intimate knowledge of the challenges faced by young women today. Her ability to bond with her patients and guide them through difficult situations in the context of achieving wellness is what makes her so appealing to women throughout all stages of their lives. Her focus is on providing a holistic approach to women's health from adolescence through menopause using lifestyle, nutritional, and alternative medicine.
In addition to being a Certified Nurse-Midwife, Michelle has achieved a number of accomplishments. She is a recipient of the Excellence in Advancing Nursing Science Award for Outstanding Dissertation by the American Association of Colleges of Nursing (AACN), with her "Implementing Skin-to-Skin Contact in the Operating Room Following a Cesarean Delivery" project. Additionally, Michelle has been invited and presented her DNP project at several national conferences. She joined the MOGA family in January 2018.
Michelle is married and has four children. Outside of work her interests include traveling with her family, catching a good movie and relaxing.
Nursing School
University of Phoenix, Phoenix AZ – 2004
Bachelor of Nursing Science, Registered Nurse
Arizona State University, Phoenix AZ – 2015
Doctor of Nursing Practice, Neonatal Nurse Practitioner
Texas Tech University, Lubbock, TX – 2017
Post-Doctor of Nursing Practice, Certified Nurse Midwife
Certifications
Certified Lactation Consultant (CLC)
Neonatal Resuscitation Program (NRP) Instructor – Certified by American Academy of Pediatrics/American Heart Association
Registered Nurse Certified (RNC) – OB
Professional Associations
American College of Nurse Midwife
American Association of Nurse Practitioners
Arizona State Nurses Association
Association of Women's Health, Obstetric and Neonatal Nurses (AWOHNN)
National Association of Neonatal Nurses
The Honor Society of Phi Kappa Phi
The Sigma Theta Tau International